Christmas Smorgardsbord in Gothenburg's archipelago
In Gothenburgs archipelago you can find many great places, but this one at Franses is one of a kind. The quality of the food combined with the unique environment makes your Christmas Smorgasbord hard to beat.
A historical Christmas Smorgardsbord at Franses
This year's Christmas Smorgasbord will reach new levels for all our senses! Just as much as our historical pub envisions Gothenburg's old history within fishing, we will offer a Christmas Smorgasbord where all old Swedish classic traditions are woven together with creative delicacies from our surrounding sea life. All the fresh goods and the vicinity to the sea we gratefully take advantage of here at Franses which leads to absolutely incredible dishes. We are very thoroughly on the quality of our goods because our guests deserve only the best and therefore they shall only be served the best.
Christmas Smorgardsbord - A Swedish tradition
The Christmas smorgasbord lies close to our hearts and its traditions take us back many generations. Our atmosphere suits perfect for the Christmas feeling of snuggles and coziness together with the dull smell of tar, the binge boards, the herring barrels and the sound from the sea rippling outside the walls to a warm crackling fire.


"GOTHENBURGS BEST SMORGARDSBORD!"
"CLASSIC, GENUINE AND ABSOLUTELY WONDERFUL!"
Every Saturday below we do also have live music after the Christmas smorgardsbord.

We offer our Christmas Smorgardsbord:

26nov Followed by Nyléns FestOrkester

3dec Followed by Midnight Special

10dec Followed by Mr. Train

17dec Followed by MF2
Of course we also offer Christmas Smorgasbord with or without entertainment anytime as long as the party consists over 25 people.
Contact us at: info@franses.nu for quote!


480SEK per person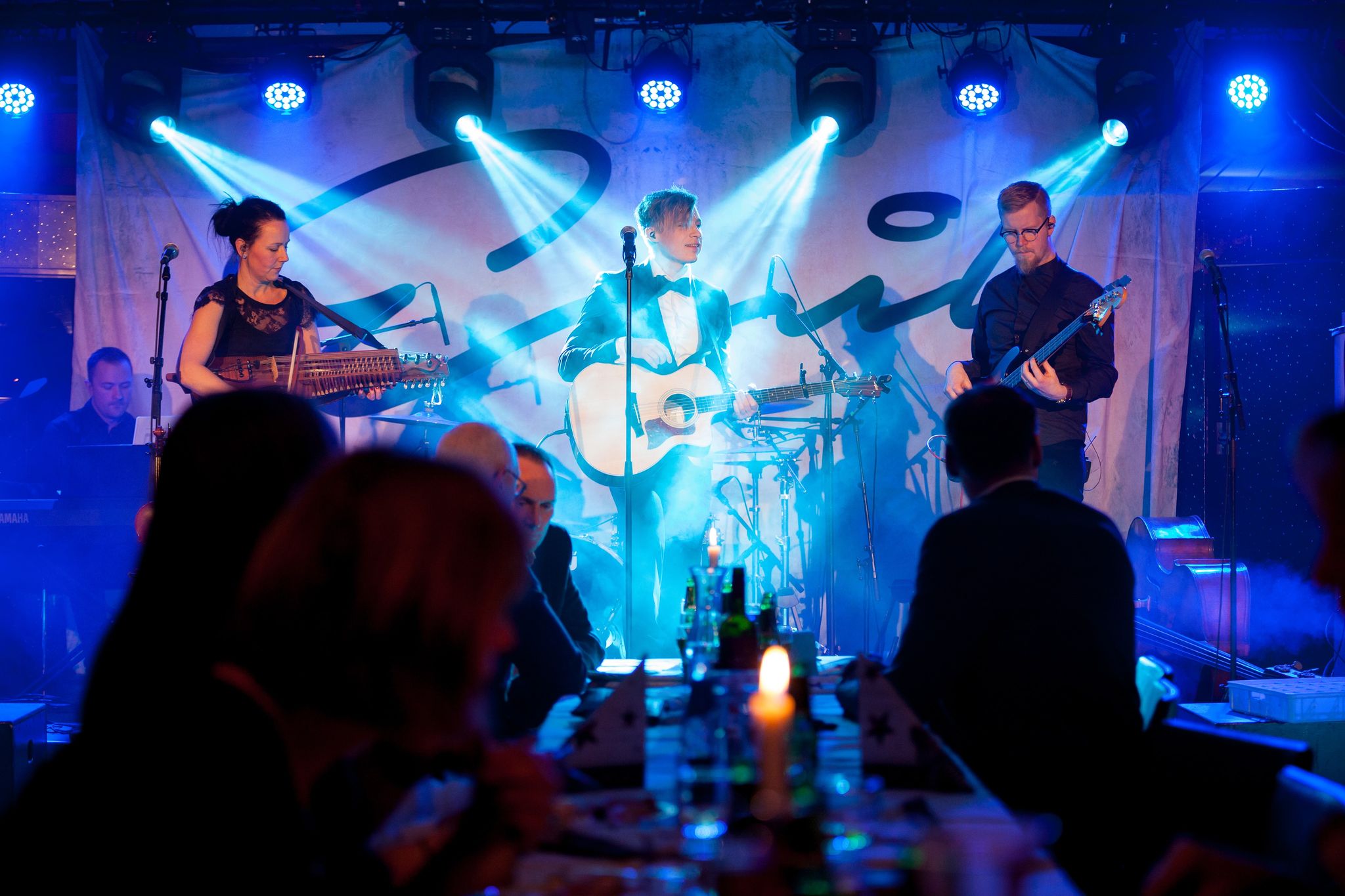 Let us present: Emil & Folkfesten!
Emil & Folkfesten play pop with a touch of folk music and lots of good vibes combined with fine-tuned acoustic feeling. Always playing with great joy, deep presence and warmth in their music.

Emil & Folkfesten consists of Emil Gullhamn and Anna Mogren. They love to be on stage and play together which you can tell! They come from different music backgrounds but have found new magical music remixes and interpretations of both well-known and newly written pop songs. Emil (vocals and guitar) come with experience from the Swedish song contest Melodifestivalen where he breaks through with the band State of Drama with the song Falling 2013. He's also known from the duo Kaiak which is frequently played on Spotify and on the radio. Anna (violin, key harp, piano and vocals) is deeply rooted in the Swedish folk music.

On this year's Christmas Smorgasbord they also brought along their brilliant musicians who play drums and bass. They will give you everything from classic Christmas music to beating pop, in other words, an amazing night which you can't miss!